"Spreading the game"
Jenn Barr and Garthe Nelson are the first and only professional foreign players in a Japanese mahjong league. Along with Gemma Collinge, they founded the website ReachMahjong.com, which has gone from strength to strength.ReachMahjong.com has sponsored and participated in several events in Japan, Macau, Europe and North America. The aim of the site is solely to promote the growth of mahjong outside of Japan, and also to encourage international relationships between mahjong groups in different countries.
The site has also branched out into other media with ReachMahjong.com's first strategy book: "A Riichi Mahjong Study Book" available as a hard copy and on kindle.
Please visit reachmahjong.com for more information.
Jenn Barr and Garthe Nelson are also available for appearances and teaching. Please contact us with your inquiry.
"Mahjong goods"


MahjongMart.com is our mahjong tile sets and accessories. The market for mahjong tiles has been dominated by Chinese-produced sets. Japanese riichi mahjong sets differ in several ways, including size, and we wanted to make these available to the growing player base in Europe and America. MahjongMart.com has grown since its initial inception and we are continuously adding product lines. We have a loyal base of customers and we hope to build on this in the future.
Please visit mahjongmart.com for more information.
DMM.com Charity Auction: JPML Women's Series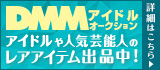 Reach Spirits runs the JPML Women's Series on the DMM.com Charity Auction website. Each week a number of items are presented by women mahjong professional players and a portion of the proceeds are donated to the Japanese Red Cross Society.